The summer months are here which means its perfect weather for our three dive adventure. This excursion is the perfect way to explore Cayman's best reefs and walls. If the weather allows you will visit dive sites that are out of reach during our standard two tank dive trip.
Two dives not enough, four dives too many? We have the perfect solution that will give you one of the best charters. May, June, July and August means our wind and weather settles and allows us to schedule three tank dive charters. These are reserved as private charters for a max of 4 certified divers. The boat is dedicated to you and your group with two of our awesome crew members. Their role is to get you to the best dives sites available on that day. They will listen to your wants, look at your experience and assess the weather to plan a perfect dive charter. We can visit sites on the East end like Babylon or the amazing Ghost mountain as well as fun, less dived shallow reefs like Spanish Bay or Sand Hole. These less visited sites are stunning and due to their location have some of the most pristine corals.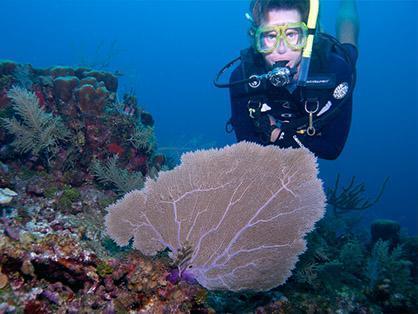 Our departure time remains the same at 7:30 with a complimentary pick up from the Seven Mile Beach area. We pack a delicious picnic lunch with locally made hand crafted sandwiches. We supply snacks and fruit to compliment the day and keep your energy levels up.
In our opinion, this is the very best way to see Grand Cayman scuba diving and a charter that will last the day but give a lifetime of memories.
Our three tank dive expedition is a private charter. We supply lunch, two crew, any equipment needed and three awesome dives. This charter is for a max of 4 people and costs $1050.00 USD. To reserve this trip or find out more information please contact Liz at [email protected]

Gary is a PADI Master Instructor and an RYA 200 ton Off Shore. Having worked all over the world as a dive instructor and boat captain. He has spent the last 20 year based in the Cayman Islands. Together with his wife Liz they have built the number one scuba diving operation in the Caribbean.