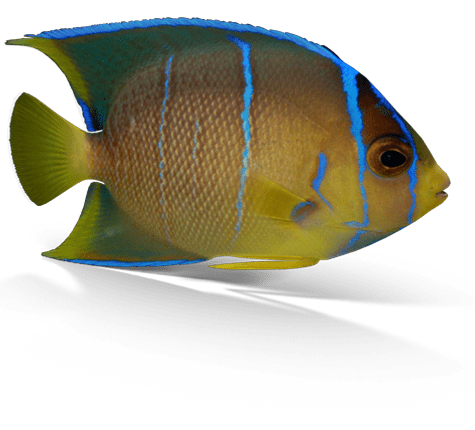 Growing up in the small seaside town of Weston Super Mare in England, I discovered at an early age that I wanted to combine my passion for the ocean in to my career. The summers were too short and the daily rain storms were not for me! In 1999 I packed my rucksack and started living my dream!
Looking back, it really was that simple. My first stop was in the small country of Gibraltar here I did my Dive Master / Instructor Course. While the air temps were in the 80's the water was in the 60's Burrr! I learned the joys associated with 7mm wetsuits and all about dry suits. From there I headed on a journey that took me diving in many different places. I dived the Red Sea, Egypt, the warm waters of Thailand, drifted in Cozumel and finally ended up in Bermuda. I spent two years lost in the Triangle becoming familiar with the reefs that made the island synonymous with wreck diving. Regardless of where I worked the same name came up over and over again, The Cayman Islands. In 2001 I took a job on Cayman Brac. This is where I met Liz, in fact she was my boss!
I had always wanted to work on a live aboard and after the small island life of the Brac it seemed a natural progression. I joined the Aqua-cat as first mate and cruised the Bahamas. My year on-board gave me unforgettable memories and experiences…but something was missing (Liz!). I waved goodbye to my friends onboard and headed to the white sand beach on Grand Cayman. One sunny day in 2008 over a cup of coffee, Liz & I decided to combine our love of diving and the Cayman Islands to start our own company and Living The Dream Divers was born! We drew the logo on a piece of note paper and crunched numbers all night.
We bought our first boat, fixed it up and were ready for our first trip. We had a great boat, our jeep, a few sets of brand new dive equipment and $74 dollars in the bank. I will never forget that first trip and how happy I was to be steering my own ship on the water and off. We never looked back! It has been an incredible journey and the future is just as exciting as the past is memorable. There have been tough times but there is one thing I am sure of is that with Liz by my side nothing is impossible. Living The Dream Divers is more than one thing or person. We wanted to build a dive operation that provided the best possible dive experience for our guests with amazing crew who we would never be able to do this without onboard the best dive boats using the best equipment. Liz and I are still as passionate about our product as that first day and we hope to see you on board to share awesome diving and fun stories.
Gary's Professional Qualifications
Gary's Professional Qualifications:
1999 PADI Open Water Scuba Instructor
1999 EFR Instructor
2001 Specialty Instructor

EAN, Photo, Video, Dry Suit, Wreck
Deep, DPV, Navigation, Boat, Drift
Night, Search and Recovery, PPB
Oxygen Admin, Naturalist, Fish ID

2001 Master Scuba Diver Trainer
2001 Semi Closed Re-breather Instructor
2001 DAN O2 Instructor
2003 IANTD Gas Blender
2003 PADI Staff Instructor
2004 PADI / DSAT Gas Blender Instructor
2004 Sherwood & Scuba Pro Equipment Technician
2005 PSI Visual Cylinder Inspector
2005 MCA / RYA Costal Skipper
2005 MCA / RYA Yacht Master – 200 ton License
2005 MCA / RYA Sea Survival
2005 RYA / RYA VHF Radio Operator License with DCM
2005 PADI Master Instructor
2006 REEF Level 3 Fish ID
2011 PADI Lion Fish Tracker Instructor
2012 IYT / PADI DiveBoat Master
2012 DAN Instructor Qualification – Update
2012 Red Cross First Responder
Read Less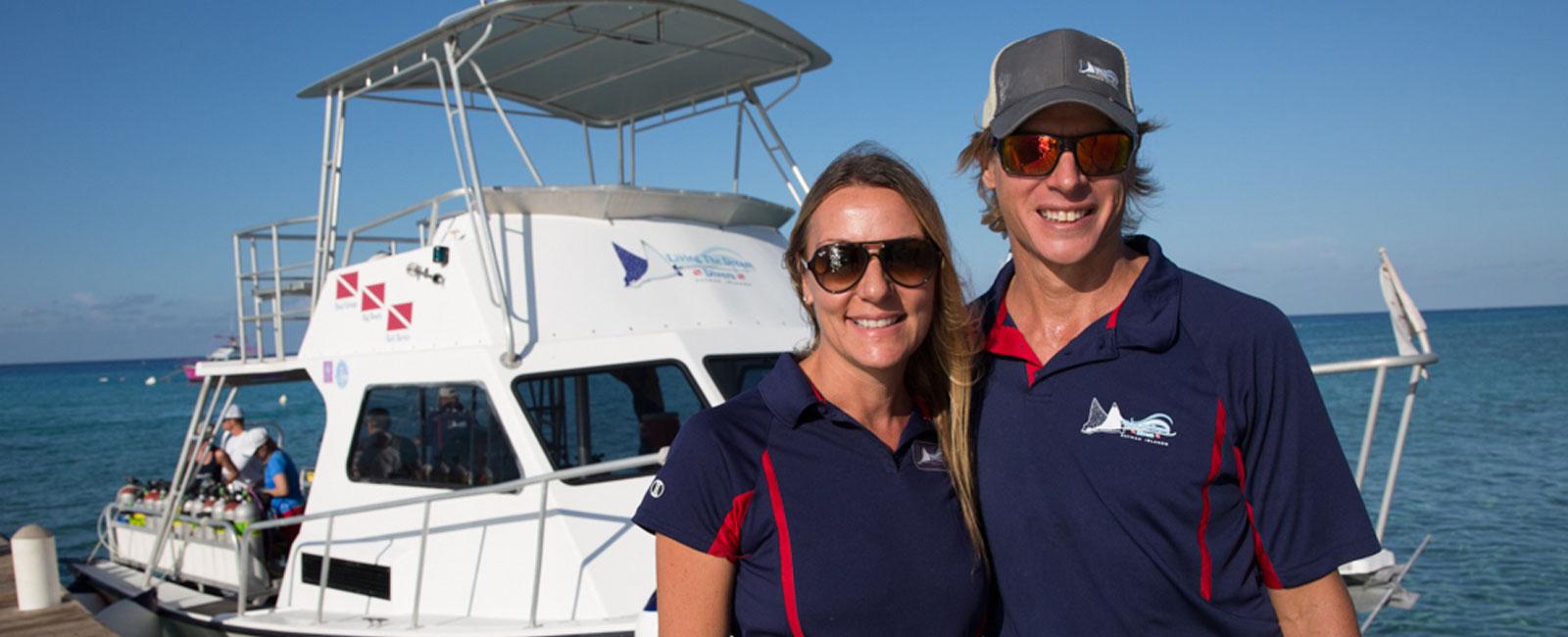 My name is Liz and I am originally from Nova Scotia, Canada. Born with the smell of fresh salty sea air, I grew up enchanted with the ocean on the seafaring east coast of Canada. I set off in search of warmth after graduating from University in 1996. My travels led me island hopping throughout the Caribbean, scuba diving and snorkeling every chance I had. Along the way, I had the opportunity to live and work in Tobago as a Dive Master and this cemented my dream.
Realizing then that I didn't want to live the normal 9-5 life, I set off on an adventure to live on a tropical island, teaching people how to dive and sharing nature with them. In 1998 I completed my instructor training in the Great Lakes of Canada (Brrrrr!) and quickly found a job in the sunny and warm Cayman Islands. These little islands became my home and I love every hammock swinging moment of it. Since I have lived here, my Cayman Diving adventures have continued- not only on a daily basis- my travels have been to great dive spots! Some of the places I have been lucky enough to explore the underwater wonders in are Tahiti & French Polynesia, Cozumel, Bonaire, Florida, Hawaii, Barbados, Tobago, Cuba, Costa Rica, St. Martin and the Bahamas.
The Cayman Islands are my home. Having lived in the Sister Islands and Grand Cayman for over 14 years, I wake up everyday feeling lucky to be here. I have seen and experienced wondrous things in the ocean surrounding this little piece of paradise and the warmth of the Caymanian people never ceases to amaze me. Having the opportunity to call this place "home" and share the beauty and peace of these islands with guests, friends and family….I really am "Living The Dream."
Liz's Professional Qualifications
Liz's Professional Qualifications:
1996 BA English / Marketing
1998 PADI Open Water Scuba Instructor
1998 EFR Instructor
2001 TDI Enriched Air Nitrox Instructor
2004 Sherwood Equipment Technician
2005 PADI Specialty Instructor

Wreck, Night, Deep, Drift, Photo
Video, Boat, Fish ID, PPB, Naturalist

2005 PADI Master Scuba Diver Trainer
2005 Nikon Photo-School Instructor
2005 PSI Visual Cylinder Inspector
2006 AHLA Hospitality Management
2009 CEM Community Management
2011 PADI Invasive Lion Fish Tracker Instructor
2011 MBA- graduation 2014
2012 DAN Instructor Qualification
2012 Red Cross First Responder
2014 PADI IDC Staff Instructor
Read Less