Popular dive sites in Grand Cayman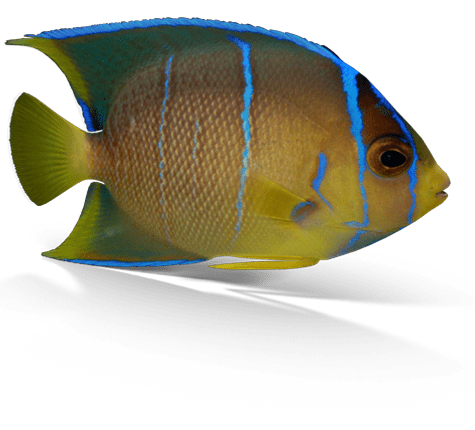 There are over 200 Cayman Dive sites on Grand Cayman. We choose our Grand Cayman Dive Sites according to the weather and the experience level of the divers on board. We assess the diving conditions all day, everyday! We use a number of different weather models and our 14 years of experience in Cayman waters. We position our boat on the side of the island that will offer the best Cayman diving conditions. We look for the calmest seas, no current, and the best visibility. Our dive site choice also depends on the divers we have on board., their requests and experience levels We never visit the same dive site twice during your vacation- unless requested. There is a great diversity of marine life and topography to choose from and we understand your visit to the island maybe short, so we make sure you to show you some of our favorites and the best of Cayman diving. We are lucky that there is awesome Cayman Diving on all four sides of the Grand Cayman, North, East, South and West. We are perfectly situated to dive Grand Cayman's North Wall from our slip in the Cayman Islands Yacht Club and we are a short boat ride from the best Cayman Diving on the spectacular and typically leeward, West Side. Also, when conditions allow, we dive from the South Shore. This is where our third mooring is and we operate from the public dock in Red Bay.
North Side, Grand Cayman Dive Sites
Considered by some to be the best of Cayman Diving, this unique wall is home to one of our favorite creatures the Eagle Ray! In the summer time it is not unusual to see large numbers of these beautiful creatures swimming together along the wall. Our trade winds are from the North East, which makes this dive area very weather dependent. We get here whenever the conditions allow- typically from April to October. Here are a few of our top picks:
Eagle Ray Pass
Princess Pennies Pinnacle
Lemon Reef
Roberts Wall
Roundabout

West Side, Grand Cayman Dive Sites
The West Side is a true divers delight with the biggest diversity of sites anywhere on the island. The conditions offer perfect Cayman diving over 340 days of the year, WEST IS BEST! We leave from the dock at West Bay, which means we are a five-minute boat ride from some of the most popular and famous Grand Cayman dive sites. There is so much to choose from and you never know what might swim past! In our time on the island we have seen whale sharks (rare for these waters), marlin, eagle rays, loggerhead turtles, and incredible macro life like the diamond blenny, leopard flatworm and even a very rare flying gurnard. The West Side is also home to our latest dive site The USS Kittiwake. There are too many dive sites in Grand Cayman to name them all but here are a few:
Trinity Caves
Round Rock
Big Tunnels
Bonnie's Arch
Bolero
Victoria's Secret
South Side, Grand Cayman Dive Sites
This is a real treat of Cayman Islands Scuba Diving and when conditions allow! It makes for a perfect addition to your Cayman Dive Trip so you get to see the diversity of this amazing underwater seamount. The South Side is our location of choice when we have strong North-to-North Westerly winds. This location allows us to dive no mater what the weather offering the same calm, easy Cayman Diving conditions. We leave from Red Bay Dock, which is approximately four miles from the heart of Seven Mile beach. The dive sites are a short boat ride, shallow with dramatic, spur and groove coral formations. The wall formation starts deeper here so we primarily choose the stunning, shallow dives, maximizing our bottom time. The short stubbed fingers of limestone make for incredible swim thrus and over hangs. While not an everyday destination, the South Side is a hidden gem when the weather dictates. Some of our top picks for the South Side:
Laura's Reef
Red Bay Caves
Charlies Caverns
Ned's Tunnels
Sky's Arch
Feel free to e-mail us your favorite Cayman Dive Sites with a short description and we will drop a pin on our map and add you and your buddies name! We love diving and would love to share your best Cayman Dive Site picks with everyone.