Get to know the different turtle breeds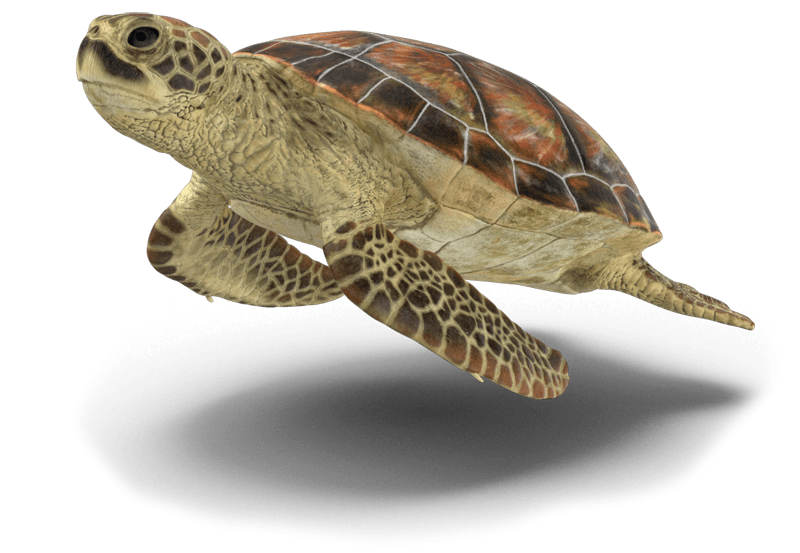 Some History
The Cayman Islands were originally discovered over 500 years ago by Christopher Columbus on his travels through the Caribbean. There were so many turtles in the waters surrounding Cayman that he called the islands Las Tortuga's – Island of Turtles. The original charts of the day and for many centuries to come would have these islands named as their original Spanish name. It wasn't until the original settlers made this their home that they changed the name.
Food was not in abundance on the land so people took to the sea to feed their families. As horrible as it is to think of now, turtles were a big part of their diet. They were easy to catch, plentiful and the meat would last without refrigeration. Because of this the population of sea turtles was hit hard until marine laws were brought in to save them. Now turtles live in peace being protected in our waters.
What Do you Learn?
Everyone loves to see turtles but do you know how to tell one breed from another? Do you know how to tell whether a turtle is male or female? The PADI Turtle Aware speciality will teach you this and much, much more about these amazing creatures.
There is no test or exam, no knowledge development prior to to course. Just sign up with Liz and we will conduct the course on board with one of our instructors. There is a short briefing before each dive where you get to ask any questions and hopefully learn lots of turtle facts. Then you do two dives and try and spot one of the three breeds of turtle that live in our waters.
Next Steps
To add this speciality to your dive package just e-mail Liz. It costs $50 USD per person and is in addition to your diving. You will receive a Turtle Aware Speciality certification card to add to your collection.
Reservation Request: Turtle Aware