Becoming PADI Advanced certified is super easy, fun and gives you great confidence as a diver, no matter what your current level or experience. It's the perfect addition to your Cayman Dive vacation. The Advanced course is designed for divers everyone. Its perfect if you have just got certified and want to get some real dive experience or equally as good for divers who have been diving for many years and want to achieve the next level and grow / refresh their knowledge and skills. We have a special rate for the coming six months of $375 USD which includes:
Two Core Dives – A deep dive to a max depth of 100ft. This dive is one on one with your instructor. Your instructor will guide you through planning your deep dive and making sure you are totally comfortable. The second core dive is the navigation dive. On this dive your instructor will walk you through the basics of under water navigation with a compass and also teach some cool skills to develop your natural navigation.
Three Elective Dives – The final three dives are your choice based on what interest you in diving. Wreck dive, under water photo, peak performers buoyancy, enriched air or even a night dive. These individual dives will show you some basic skills that are specific to that area of Cayman scuba diving. Your instructor briefs you on the boat. In the water you will get to use the skills on the dive under indirect supervision. There will always be a PADI instructor leading the dives and on board. If you need help they will be able to assist.
Full Rental Equipment – During this special offer we are including any and all rental equipment required.
If you are staying on West Bay Road or the Seven Mile Beach area we offer a complimentary pick and drop off service for your dives.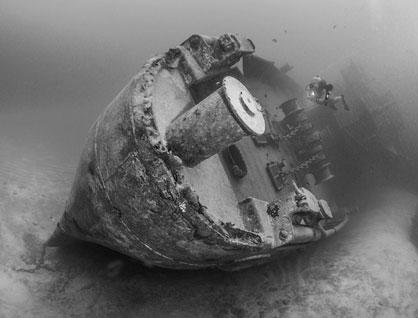 The PADI Advanced Open Water Certification is the perfect course to build confidence and skills. Its all about being in the water and diving. Prior to joining us on island you must complete the PADI e-learning knowledge development. We send you a link that will affiliate you with our store. The e-learning is not included in the course and is paid directly to PADI when you sign up.
To find out more, book your course and decide which elective dives are best for you, contact Liz via email today!
Looking forward to continuing your PADI Scuba Instruction.
A Better Dive Experience!
Call Us – 1-345-526-3483
Ask us about short term DAN insurance. Pack, Dive and Travel with peace of mind

Gary is a PADI Master Instructor and an RYA 200 ton Off Shore. Having worked all over the world as a dive instructor and boat captain. He has spent the last 20 year based in the Cayman Islands. Together with his wife Liz they have built the number one scuba diving operation in the Caribbean.