Combine your PADI Open Water Certification and stay in our fabulous condos and save money.
Learning to dive is one of the best life experiences. Whether its something to cross off your bucket list or an amazing vacation activity with the family learning to dive is awesome!
Now we have made that process super easy, safe and fun. Come stay with us at Ocean Cabanas and combine the best learn to dive experience in the Cayman Islands with our stunning island condos. This limited learn to dive package offer is only open to those people staying at Ocean Cabanas and does not combine with any other offers.
Book a minimum of 4 nights in a cabana of your choice and sign up for a PADI Open Water e-learning certification course with us. You will then receive 10% discount on your nightly room rate. The cost of the Open Water course $350 USD giving a saving of $45 USD our standard PADI certification price. This outstanding package rate is the best and most affordable way to learn to dive on Grand Cayman.
To take advantage of this package please contact Liz – [email protected] She will guide you through the reservation process and answer any question you have about learning to dive, our resort or the island.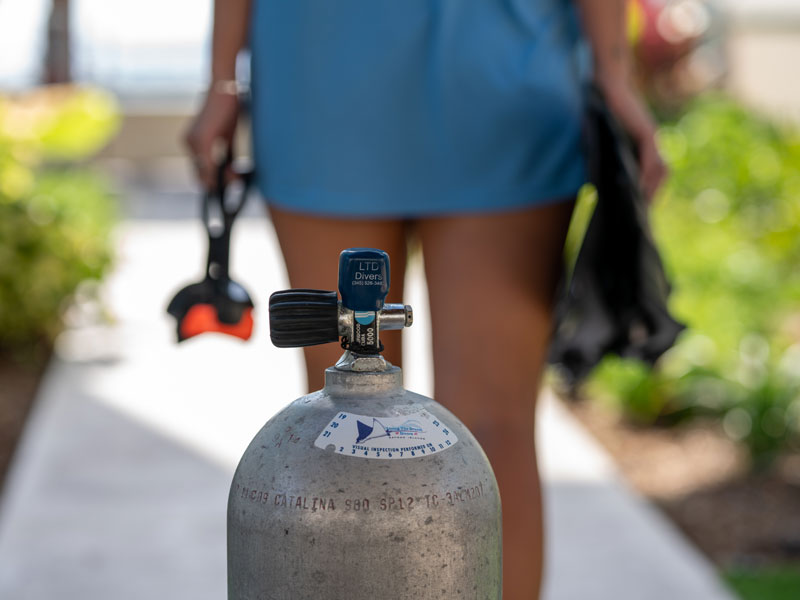 Learning to diving is super easy, safe and fun. Prior to joining us on island you will complete the PADI e-learning classroom. This online classroom will give you all the knowledge needed to learn to dive.
On island you will complete the in water training over two days. In the morning of day one you are either at our shore location or the resort. We work in swimming pool like conditions and practice the confined water skills. Then in the afternoon you complete open water dives one and two at our house reef.
Day two you join us on the boat with you instructor and complete open water dives 3 and 4. At the end of the day you are certified PADI open water diver.
The only additional expense is the sign up fee for the PADI e-learning classroom. This is paid directly to PADI when you sign up and costs approximately $200 USD. If you reserve 3 or more Open Water courses and stay at Ocean Cabanas we will pay for the e-learning. This is only available on 3 or more courses and for people staying at Ocean Cabanas.