Welcome to OCEAN CABANAS RESORT

A Bespoke Dive Resort

Bespoke- adjective; made for a particular customer
or user
We are open!!! Liz and I are beyond excited and maybe just a little nervous to announce the official opening of our little resort.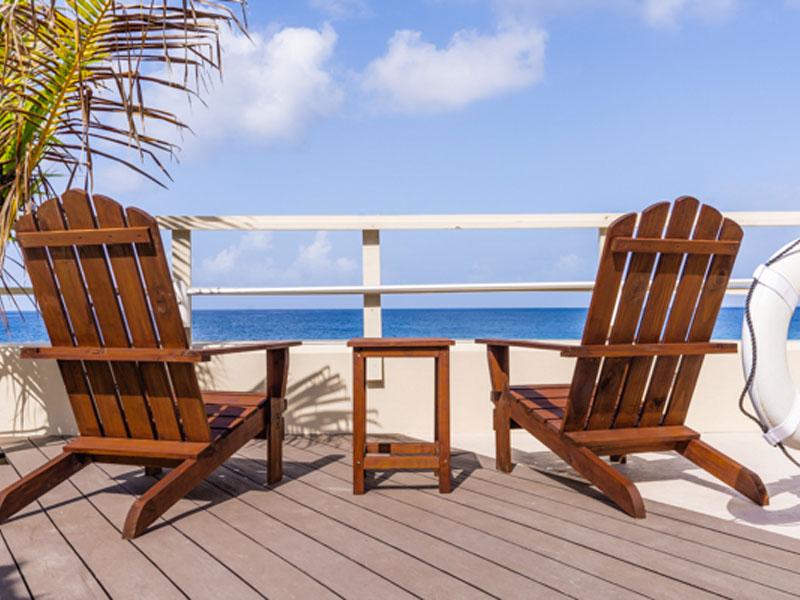 In 2015 we purchased a perfect piece of ocean front land on the north west point of Grand Cayman. We then spent every waking moment thinking, planning and designing Ocean Cabanas. We wanted to create the perfect place for divers to relax during their surface time. With that in mind we set about our dream. We put together an amazing team of consultants, designers and used the best construction firm on island. Without their dedication, skill and patience we could have never constructed this outstanding product. There were a few bumps on our road but those bumps just made us more focused and determined. From our first meeting when we explained our vision to our architect to the final product, Ocean Cabanas met and exceeded our expectation.
We have seven fully equipped Cabanas that have everything you need to enjoy the perfect dive vacation. The property follows our concept of small groups and striving for exceptional service. Every Cabana has master bedrooms, en-suite bathrooms, fully equipped kitchens for even the most accomplished chef, separate living space with flat screen TV's, Bluetooth speaker, wireless internet, cable TV, streaming apps, beach towels, outdoor showers and BBQ's. The list of amenities is unmatched. We have also designed large private outdoor spaces for you to enjoy Cayman's natural beauty while sharing your surface interval with your dive buddies. Dine alfresco under the stars or enjoy a morning coffee as the sun rises with the sound of the ocean. You can also choose to hang out in the property's landscaped shared gardens and green spaces. Comfortable seating with stunning local plants designed to help you relax and recharge in Cayman's flora and fauna.
We have designed each Cabana to be a modern spacious space with an ocean vibe.

Gary is a PADI Master Instructor and an RYA 200 ton Off Shore. Having worked all over the world as a dive instructor and boat captain. He has spent the last 20 year based in the Cayman Islands. Together with his wife Liz they have built the number one scuba diving operation in the Caribbean.