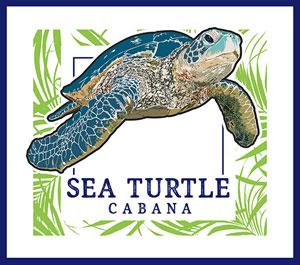 Our one bedroom 850 sq ft second floor ocean view cabana was inspired by our love of sea turtles and was the first cabana we named! This beautifully appointed cabana is the best place for a couple or single person to make base camp for the perfect scuba diving vacation. You will find everything you will need for a luxurious and comfortable surface interval.
A full kitchen thoughtfully equipped with all you need to make even the most adventurous meal. Sit at the breakfast bar and have a beautiful cup of coffee to start your day or unwind with a margarita after your dives.
Sea Turtle's living area and bedroom has smart TV's so you can watch Netflix, youtube or catch up on the news at the end of the day.
A one bedroom cabana with large separate living area, open plan kitchen, separate master bedroom that offers luxurious comfort and rest with en suite bathroom.
The 850sq ft of inside living space is complimented with a large patio with incredible views. Sun bathe, watch the ocean and listen to the waves while you have a meal or use the bbq. This space is the best way to chill, unwind and enjoy the warm Cayman breeze.
Sea Turtle Cabana has a washer and dryer, ceiling fans, AC, full kitchen, BBQ, high speed Wi-Fi internet, smart TV's, bluetooth speaker, beach chairs and umbrella, yoga mat, en suite bathroom, king bed, large patio, outdoor dinning, indoor dinning, living room, scuba gear drying rack, dishwasher, parking, hair dryer, starter soaps and cleaning supplies.