[tm_pb_section admin_label="section / Banner" transparent_background="on" allow_player_pause="off" inner_shadow="off" parallax="off" parallax_method="off" make_fullwidth="off" use_custom_width="off" width_unit="on" make_equal="off" use_custom_gutter="off" background_color="#b9e2fd" background_image="https://www.livingthedreamdivers.com/wp-content/uploads/tmp/nightlife_banner.jpg"][tm_pb_row admin_label="row" make_fullwidth="off" use_custom_width="off" use_grid_padding="on" width_unit="on" padding_mobile="off" allow_player_pause="off" parallax="off" parallax_method="off" make_equal="off" parallax_1="off" parallax_method_1="off" vertical_alligment_1="start" responsive_laptop_1="inherit" responsive_tablet_1="inherit" responsive_phone_1="inherit" order_laptop_1="1″ order_tablet_1="1″ order_phone_1="1″ column_padding_mobile="on"][tm_pb_column type="4_4″][tm_pb_text admin_label="Text" text_orientation="center" use_border_color="off" border_color="#ffffff" border_style="solid" text_font="Pacifico||||"]
[/tm_pb_text][/tm_pb_column][/tm_pb_row][/tm_pb_section][tm_pb_section admin_label="Section" fullwidth="off" specialty="off" transparent_background="on" allow_player_pause="off" inner_shadow="off" parallax="off" parallax_method="off" custom_padding="80px||50px|" make_fullwidth="off" use_custom_width="off" width_unit="on" make_equal="off" use_custom_gutter="off"][tm_pb_row admin_label="Row" make_fullwidth="off" use_custom_width="on" use_grid_padding="on" width_unit="on" custom_padding_last_edited="off|" padding_mobile="on" disabled="off" disabled_on="off|||" allow_player_pause="off" parallax="off" parallax_method="off" make_equal="off" parallax_1="off" parallax_method_1="off" vertical_alligment_1="start" responsive_laptop_1="inherit" responsive_tablet_1="inherit" responsive_phone_1="inherit" order_laptop_1="1″ order_tablet_1="1″ order_phone_1="1″ parallax_2="off" parallax_method_2="off" vertical_alligment_2="start" responsive_laptop_2="inherit" responsive_tablet_2="inherit" responsive_phone_2="inherit" order_laptop_2="2″ order_tablet_2="2″ order_phone_2="2″ column_padding_mobile="on" custom_css_main_element="margin:0 auto;" custom_width_px="920px"][tm_pb_column type="4_4″][tm_pb_text admin_label="Text" text_orientation="left" use_border_color="off" border_color="#ffffff" border_style="solid"]
Nightlife
Grand Cayman Nightlife
Grand Cayman is our favorite island in the Caribbean. If you are coming here on vacation you are probably not expecting a New York City or Las Vegas night scene. The lack of Casinos and Night Clubs doesn't mean we shut the lights off and go to sleep when the sun goes down. Far from it! Grand Cayman has an active night life scene. You can take the day off diving or choose an afternoon dive so you can hit the town….have a few cocktails and listen to some live music. This is Grand Cayman!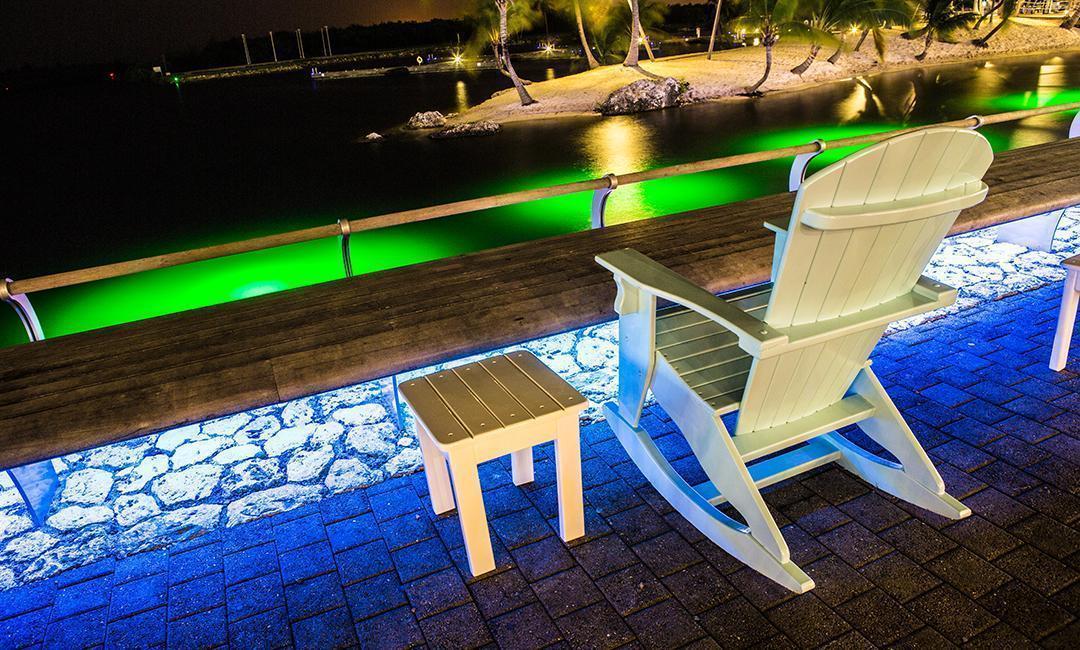 Our favorite thing about living in Grand Cayman after scuba diving is watching the sun set. For us, that is where any good night starts. Even if the sun going down is the end of your day it's an absolute must for anyone and everyone. Staying on stunning Seven Mike Beach means your hotel or condo will be facing west so you have the perfect spot to watch the day come to an end. Watching the warm Caribbean sun slowly drop out of the sky is like a scene from a movie. No two sunsets are the same and sitting on the beach with your chosen beverage, diving companion and camera is Living The Dream. You can also try and look for the allusive green flash!
With more restaurants to choose from than days in the month you are spoiled for choice. Check out our page on Cayman Restaurants for more information.
Live music is always popular and Grand Cayman doesn't disappoint. The Barefoot Man plays regularly at the Wharf and the East End. The Barefoot Man is not just a great singer song writing musician. He was born on these islands and is a Cayman institution and somewhat of a legend. Other bars that offer live music are Calico Jacks who have an open mic night for all the local and visiting talent. Thursday, Friday and Saturday nights the place on the beach is Royal Palms. Music, food and dancing all in open air. For up to date date, times and line ups check their websites or give them a call.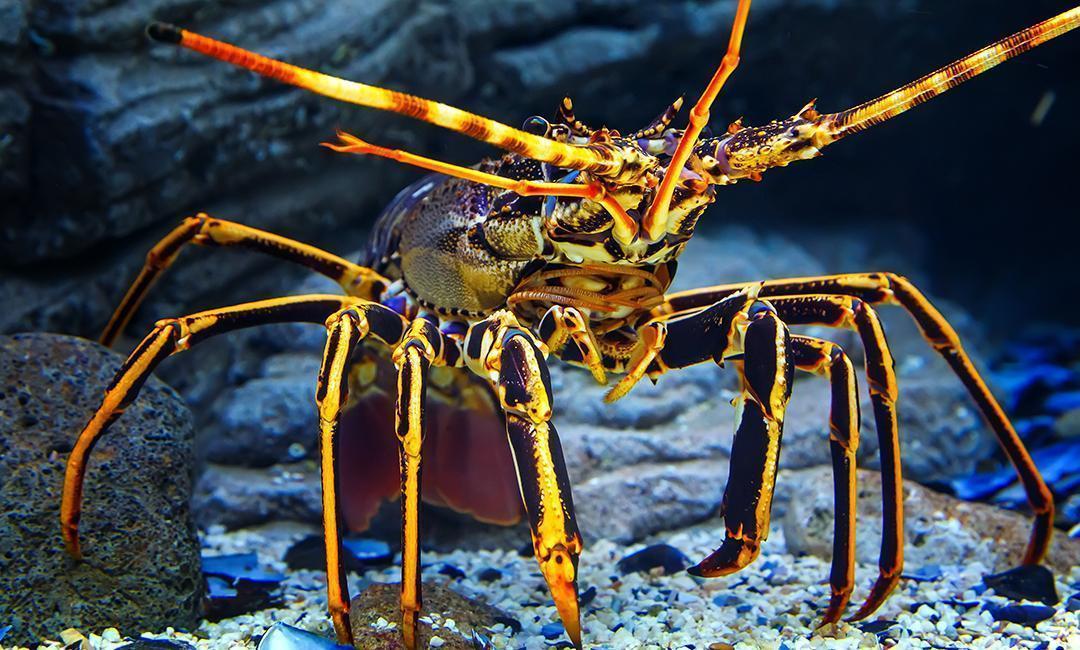 The Harquail Theater puts on shows and plays throughout the year. These shows are a great way to get to see the real talent on island. These shows often support local charities or organizations.
Camana Bay has a nightly program of events for all ages. They do movies by moonlight suitable for families, have local arts and craft fairs and is regularly home to local events. Camana Bay also has Grand Cayman's only multiplex cinema. Six screens including 3D and VIP room show the very latest movies in high definition and awesome surround sound.
If you feel like testing your pop-culture knowledge you could form a team. Yes, two people make a team and head to the Lone Star for their weekly pub quiz.
The other area to explore on Grand Cayman at night is our unique bioluminescent. In the shallow water of the north sound you will find home to millions of macro organisms that float in the water and sparkle as the water is moved by your hand, a paddle or a boat. It's similar to watching falling stars but at the touch of your hand. Grand Cayman boasts being one of the top five places on the planet to experience this natural phenomenon. You can visit the bio bay by boat or kayak and weather permitting, these tours are outstanding.
There is lots to do and experience when the sun goes down on our little island. This page just touches the surface of what awaits you. Of course, if you don't want to stop diving you should check out our night dive schedule. The best nightlife on the island is waiting for you on our stunning night dive reef. Octopus, eels and lobsters are out and about. To find out our night dive schedule, email Liz.
[/tm_pb_text][tm_pb_text admin_label="Text" text_orientation="left" use_border_color="off" border_color="#ffffff" border_style="solid" custom_margin="60px|||" module_class="relatedPosts"]
[/tm_pb_text][/tm_pb_column][/tm_pb_row][/tm_pb_section][tm_pb_section admin_label="Section" fullwidth="off" specialty="off" transparent_background="on" allow_player_pause="off" inner_shadow="off" parallax="off" parallax_method="off" make_fullwidth="off" use_custom_width="off" width_unit="on" make_equal="off" use_custom_gutter="off" module_id="newsLayout"][tm_pb_row admin_label="Row" make_fullwidth="off" use_custom_width="off" use_grid_padding="on" width_unit="on" custom_padding="80px||80px|" padding_mobile="off" allow_player_pause="off" parallax="off" parallax_method="off" make_equal="off" parallax_1="off" parallax_method_1="off" vertical_alligment_1="start" responsive_laptop_1="inherit" responsive_tablet_1="inherit" responsive_phone_1="inherit" order_laptop_1="1″ order_tablet_1="1″ order_phone_1="1″ parallax_2="off" parallax_method_2="off" vertical_alligment_2="start" responsive_laptop_2="inherit" responsive_tablet_2="inherit" responsive_phone_2="inherit" order_laptop_2="2″ order_tablet_2="2″ order_phone_2="2″ parallax_3="off" parallax_method_3="off" vertical_alligment_3="start" responsive_laptop_3="inherit" responsive_tablet_3="inherit" responsive_phone_3="inherit" order_laptop_3="3″ order_tablet_3="3″ order_phone_3="3″ column_padding_mobile="on"][tm_pb_column type="1_3″][tm_pb_sidebar admin_label="Sidebar" orientation="left" area="cherry-sidebars-2″]
[/tm_pb_sidebar][/tm_pb_column][tm_pb_column type="1_3″][tm_pb_sidebar admin_label="Sidebar" orientation="left" area="cherry-sidebars-4″ module_class="footerBlog"]
[/tm_pb_sidebar][/tm_pb_column][tm_pb_column type="1_3″][tm_pb_posts admin_label="Posts" columns="1″ terms_type="categories" categories="3″ post_offset="0″ title_delimiter="on" more="off" ajax_more="on" excerpt="7″ image_size="monstroid2-thumb-s" meta_data="off" post_layout="layout-1″ use_space="off" use_rows_space="off" use_border_color="off" border_color="#ffffff" border_style="solid" custom_button="off" button_letter_spacing="0″ button_use_icon="default" button_icon_placement="right" button_on_hover="on" button_letter_spacing_hover="0″ module_class="footerBlog"]
[/tm_pb_posts][/tm_pb_column][/tm_pb_row][/tm_pb_section][tm_pb_section admin_label="Section" fullwidth="off" specialty="off"][tm_pb_row admin_label="Row" make_fullwidth="on" use_custom_width="off" use_grid_padding="on" width_unit="on" padding_mobile="off" allow_player_pause="off" parallax="off" parallax_method="off" make_equal="off" parallax_1="off" parallax_method_1="off" vertical_alligment_1="start" responsive_laptop_1="inherit" responsive_tablet_1="inherit" responsive_phone_1="inherit" order_laptop_1="1″ order_tablet_1="1″ order_phone_1="1″ column_padding_mobile="on"][tm_pb_column type="4_4″][tm_pb_text admin_label="Text" text_orientation="left" use_border_color="off" border_color="#ffffff" border_style="solid"]
[/tm_pb_text][/tm_pb_column][/tm_pb_row][/tm_pb_section]