[tm_pb_section admin_label="section / Banner" transparent_background="on" allow_player_pause="off" inner_shadow="off" parallax="off" parallax_method="off" make_fullwidth="off" use_custom_width="off" width_unit="on" make_equal="off" use_custom_gutter="off" background_color="#b9e2fd" background_image="https://www.livingthedreamdivers.com/wp-content/uploads/tmp/restaurant_banner.jpg"][tm_pb_row admin_label="row" make_fullwidth="off" use_custom_width="off" use_grid_padding="on" width_unit="on" padding_mobile="off" allow_player_pause="off" parallax="off" parallax_method="off" make_equal="off" parallax_1="off" parallax_method_1="off" vertical_alligment_1="start" responsive_laptop_1="inherit" responsive_tablet_1="inherit" responsive_phone_1="inherit" order_laptop_1="1″ order_tablet_1="1″ order_phone_1="1″ column_padding_mobile="on"][tm_pb_column type="4_4″][tm_pb_text admin_label="Text" text_orientation="center" use_border_color="off" border_color="#ffffff" border_style="solid" text_font="Pacifico||||"]
[/tm_pb_text][/tm_pb_column][/tm_pb_row][/tm_pb_section][tm_pb_section admin_label="Section" fullwidth="off" specialty="off" transparent_background="on" allow_player_pause="off" inner_shadow="off" parallax="off" parallax_method="off" custom_padding="80px||50px|" make_fullwidth="off" use_custom_width="off" width_unit="on" make_equal="off" use_custom_gutter="off"][tm_pb_row admin_label="Row" make_fullwidth="off" use_custom_width="on" use_grid_padding="on" width_unit="on" custom_padding_last_edited="off|" padding_mobile="on" disabled="off" disabled_on="off|||" allow_player_pause="off" parallax="off" parallax_method="off" make_equal="off" parallax_1="off" parallax_method_1="off" vertical_alligment_1="start" responsive_laptop_1="inherit" responsive_tablet_1="inherit" responsive_phone_1="inherit" order_laptop_1="1″ order_tablet_1="1″ order_phone_1="1″ parallax_2="off" parallax_method_2="off" vertical_alligment_2="start" responsive_laptop_2="inherit" responsive_tablet_2="inherit" responsive_phone_2="inherit" order_laptop_2="2″ order_tablet_2="2″ order_phone_2="2″ column_padding_mobile="on" custom_css_main_element="margin:0 auto;" custom_width_px="920px"][tm_pb_column type="4_4″][tm_pb_text admin_label="Text" text_orientation="left" use_border_color="off" border_color="#ffffff" border_style="solid"]
Grand Cayman Restaurants
The Cayman Islands and Grand Cayman are considered by many to be the culinary capital of the Caribbean. The island has an amazing amount of world class restaurants. The supermarkets are well stocked with a huge diversity of produce and there is an increasing amount of local farmers growing fresh and organic produce.
We are just 90 miles from Cuba and Jamaica with a population from all over the world including India, Philippines, South Africa, Italy and American. This diverse mix of culinary influences combined with a strong economy make the perfect recipe for excellent restaurants. Grand Cayman totally delivers on this and has good food to fit everyone's tastes and budgets.
We have lived on island since 1999, love food and are self confessed foodies. This is not a restaurant review site and any information we give is just our personal opinion. We are not chefs, critics and are not financially or emotionally invested in any restaurant on island. The internet has plenty of sites to visit to get reviews and we suggest you do your normal research before booking a table. This page is just here to praise the outstanding quality of the food scene on island. After all, food it is an important part of the dive vacation equation Eat, Sleep, Dive REPEAT!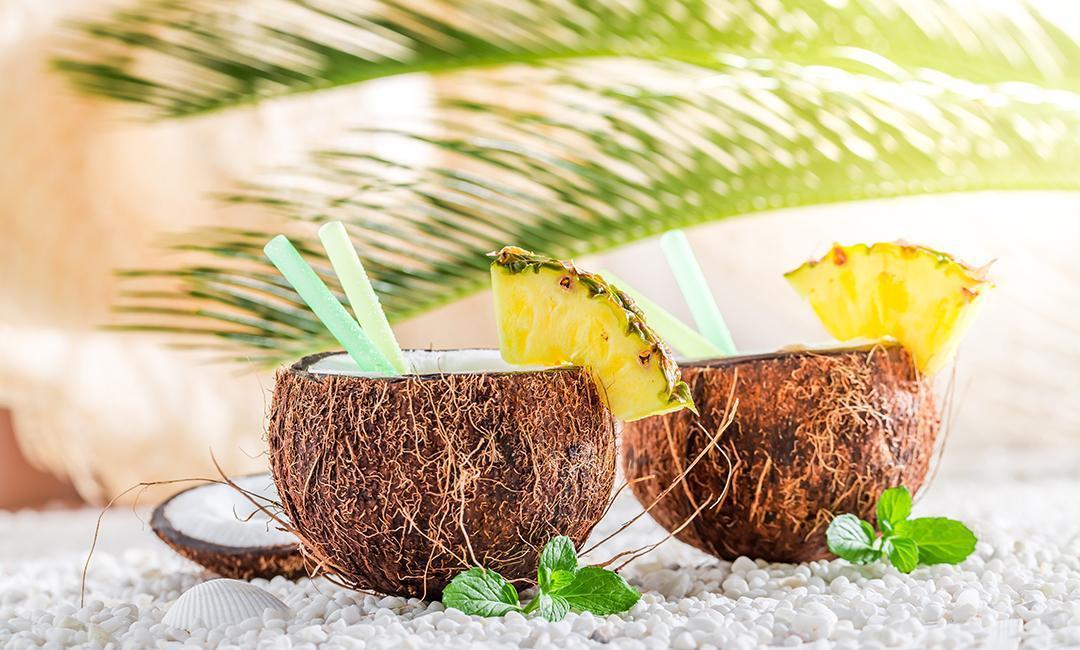 Every year Grand Cayman hosts two massive celebrations of Cayman Food. The first event is the Cayman Cookout hosted by Eric Ripert and Anthony Bourdain. This week long food festival showcases the best local talent and visiting chefs from all over the world. The second food event is the Taste Of Cayman organized by the Cayman Islands Tourism Association as their annual fund raiser. Both these events have websites with more information and are great excuses to plan a vacation to dive and eat.
Fresh fish is a huge part of every menu on island and there are a lot of places to explore. Calypso Grill, Catch, The Brasserie and the Lobster Pot are great examples of quality restaurants offering fresh fish caught locally. The Brasserie is the only restaurant on island that has its own branded fishing boats. They serve only fish they have caught from their day boats which means it is super fresh. If you feel like experiencing the ultimate in Caribbean fish and service book a table at Eric Ripert's restaurant at the Ritz, called Blue. His Michelin Star training makes this the crown jewel in Cayman's restaurant menu. It also has the price to match but if you want to splash out this is a great experience. On the other end of the budget scale, but no less amazing. You will find more casual eateries like Sunshine Grill, Over The Edge, Macabucca and Heritage Kitchen. You will find local fish dishes served al fresco with a local island feel at these casual restaurants.
The island also has superb Italian restaurants like Ragazzi's, Casanova's and Pappagallo's. Steak Houses include Copper Falls, Seven and Yara. Yes! Steak in the Caribbean and its good if you need your meat fix. For a more healthy or vegetarian option we have Island Naturals and Bread & Chocolate with vegan, vegetarian gluten free dishes. We even have Burger King and KFC!!!!
Basically every diet is met by a selection of top quality restaurants offering locally grown ingredients and international dishes that will keep your taste buds happy in between dives! That brings us to a question we get asked often…What's your favorite place to eat? We love them all and its hard to go wrong on Grand Cayman.
[/tm_pb_text][tm_pb_text admin_label="Text" text_orientation="left" use_border_color="off" border_color="#ffffff" border_style="solid" custom_margin="60px|||" module_class="relatedPosts"]
[/tm_pb_text][/tm_pb_column][/tm_pb_row][/tm_pb_section][tm_pb_section admin_label="Section" fullwidth="off" specialty="off" transparent_background="on" allow_player_pause="off" inner_shadow="off" parallax="off" parallax_method="off" make_fullwidth="off" use_custom_width="off" width_unit="on" make_equal="off" use_custom_gutter="off" module_id="newsLayout"][tm_pb_row admin_label="Row" make_fullwidth="off" use_custom_width="off" use_grid_padding="on" width_unit="on" custom_padding="80px||80px|" padding_mobile="off" allow_player_pause="off" parallax="off" parallax_method="off" make_equal="off" parallax_1="off" parallax_method_1="off" vertical_alligment_1="start" responsive_laptop_1="inherit" responsive_tablet_1="inherit" responsive_phone_1="inherit" order_laptop_1="1″ order_tablet_1="1″ order_phone_1="1″ parallax_2="off" parallax_method_2="off" vertical_alligment_2="start" responsive_laptop_2="inherit" responsive_tablet_2="inherit" responsive_phone_2="inherit" order_laptop_2="2″ order_tablet_2="2″ order_phone_2="2″ parallax_3="off" parallax_method_3="off" vertical_alligment_3="start" responsive_laptop_3="inherit" responsive_tablet_3="inherit" responsive_phone_3="inherit" order_laptop_3="3″ order_tablet_3="3″ order_phone_3="3″ column_padding_mobile="on"][tm_pb_column type="1_3″][tm_pb_sidebar admin_label="Sidebar" orientation="left" area="cherry-sidebars-2″]
[/tm_pb_sidebar][/tm_pb_column][tm_pb_column type="1_3″][tm_pb_sidebar admin_label="Sidebar" orientation="left" area="cherry-sidebars-4″ module_class="footerBlog"]
[/tm_pb_sidebar][/tm_pb_column][tm_pb_column type="1_3″][tm_pb_posts admin_label="Posts" columns="1″ terms_type="categories" categories="3″ post_offset="0″ title_delimiter="on" more="off" ajax_more="on" excerpt="7″ image_size="monstroid2-thumb-s" meta_data="off" post_layout="layout-1″ use_space="off" use_rows_space="off" use_border_color="off" border_color="#ffffff" border_style="solid" custom_button="off" button_letter_spacing="0″ button_use_icon="default" button_icon_placement="right" button_on_hover="on" button_letter_spacing_hover="0″ module_class="footerBlog"]
[/tm_pb_posts][/tm_pb_column][/tm_pb_row][/tm_pb_section][tm_pb_section admin_label="Section" fullwidth="off" specialty="off"][tm_pb_row admin_label="Row" make_fullwidth="on" use_custom_width="off" use_grid_padding="on" width_unit="on" padding_mobile="off" allow_player_pause="off" parallax="off" parallax_method="off" make_equal="off" parallax_1="off" parallax_method_1="off" vertical_alligment_1="start" responsive_laptop_1="inherit" responsive_tablet_1="inherit" responsive_phone_1="inherit" order_laptop_1="1″ order_tablet_1="1″ order_phone_1="1″ column_padding_mobile="on"][tm_pb_column type="4_4″][tm_pb_text admin_label="Text" text_orientation="left" use_border_color="off" border_color="#ffffff" border_style="solid"]
[/tm_pb_text][/tm_pb_column][/tm_pb_row][/tm_pb_section]