Come and dive on the newest dive boat in the Cayman Islands! We are proud to announce a new addition to our fleet. On February 8th, 2018 we took delivery of a brand new purpose built and custom designed Newton Dive Boat. This gives us three boats all built by Newton and custom made to represent our standard of putting the smallest groups of divers on the biggest boats.
When Liz and I started Living The Dream Divers in 2009 we wanted to provide our guests the very best product available. Grand Cayman is a premier location to scuba dive. The island offers outstanding diving all year with some of the best reefs and marine life in the Caribbean. We had over 20 years experience in the industry and wanted to combine our knowledge and passion to build a product we could be proud of. We wanted it to be individual, unique and represent who we are and showcase all we have learned during our time in the industry. Having worked on many different dive boats around the world we knew that having the right platform was essential.
Who and What Are Newton Boats: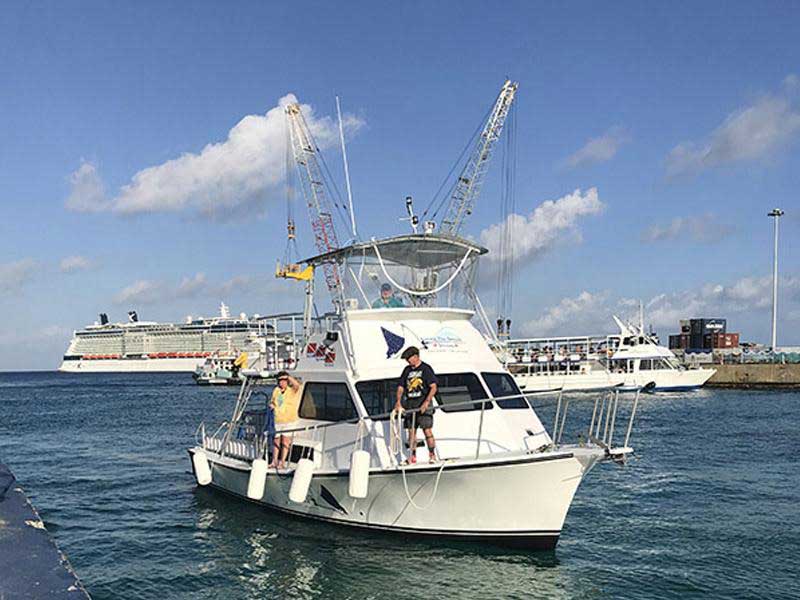 Newton Boats are based in Slidell, Louisiana and manufacture the best dive boats in the world. During our younger days of diving we were introduced to Newtons, worked on them everyday and both dreamt that one day we would own our own dive operation with a Newton boat! When it came time to realize that dream and to build a boat there was truly only one option for us. They aren't the cheapest but they are the best. Liz and I only wanted to use the best equipment. We sat down and designed what we felt was the perfect dive platform taking all the small details into account to provide the safest and most comfortable dive experience onboard. We worked tirelessly with Newton Boats to produce a boat that was the first of its kind. Our Dream Boat was our first custom made boat and arrived on island in November 2011 with Our Boat II arriving in 2013. These boats literally changed the industry standard and diver expectation, so much so, many of our competitors have followed the lead, including one direct copy of our first boat! What better way to affirm that everything we dreamt of and worked towards all these years was what our direct competitors realized was the best also.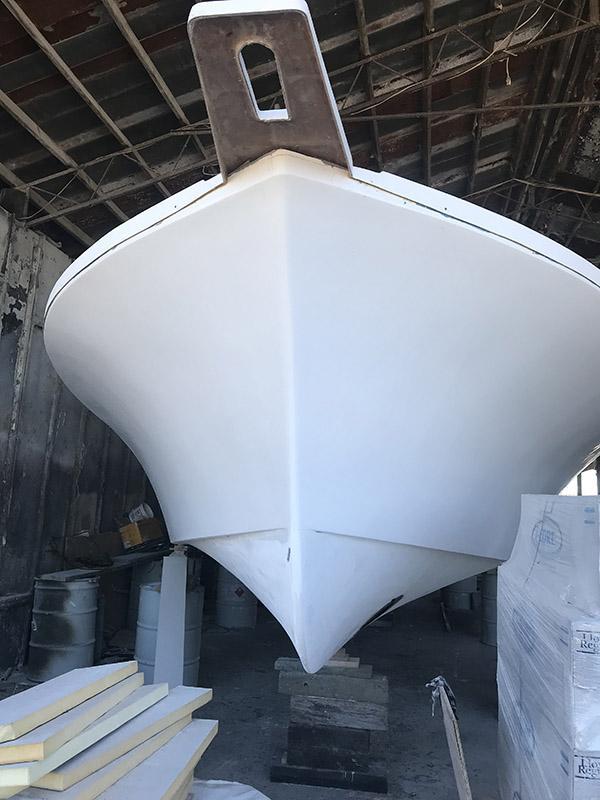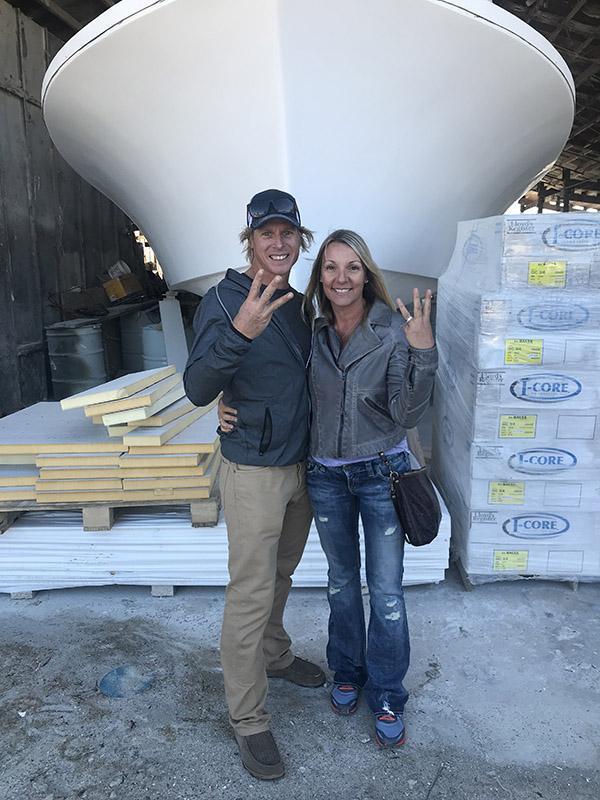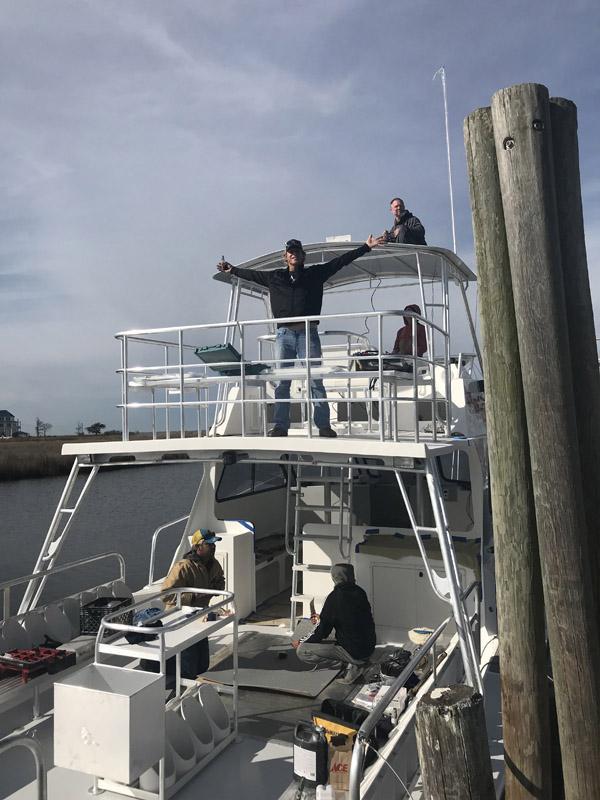 Whats New:
When it came time to designing "Dream Big" we knew that it had to match our existing fleet. To the untrained eye they are identical with one being just a little more shiny! The name was pretty easy as during our journey Liz and I have had big dreams and then worked hard to make our dreams reality. We are proud to have no outside investors and no bank financing. Everything we have built has come through hard work and our dedication to building the very best dive product we can without ever compromising our integrity.
Our first two boats had John Deere engines. This wasn't possible on Dream Big because John Deere changed their engine size so she is powered by a Cummins 405HP Engine. We had several options but wanted to stay with an American made engine. The cabin is slightly different and we hope it adds some comfort. We also changed the configuration of the v-berth and have bought our other two boats inline with Dream Big.
To experience the newest and we feel, the best designed day dive boat in the Caribbean book a trip with us and get the added bonus of stepping into world class diving. The best part is, you don't have to worry which boat you are scheduled on, they are all Newtons!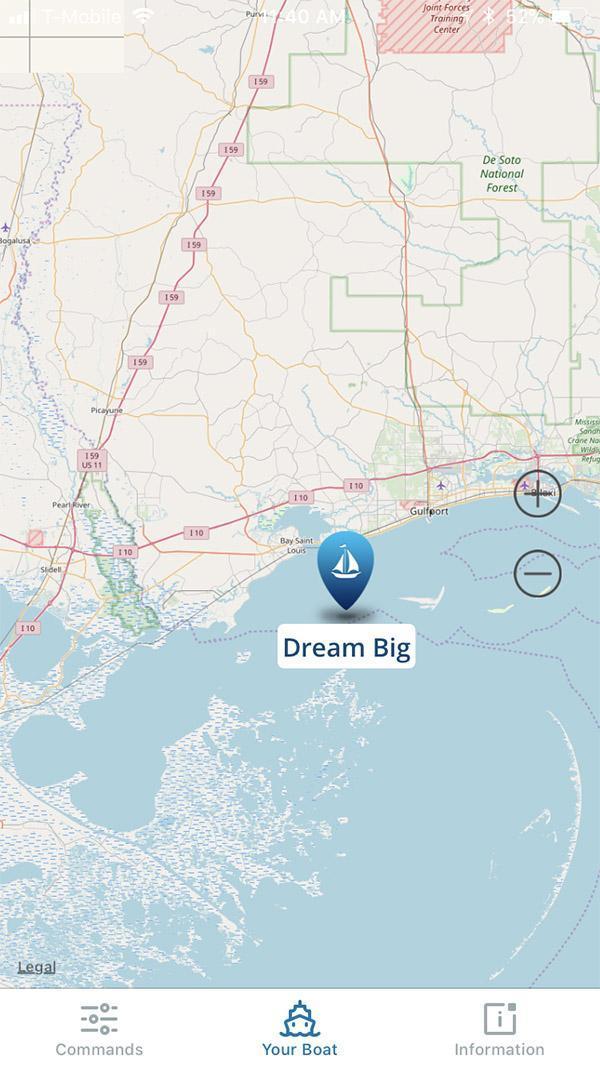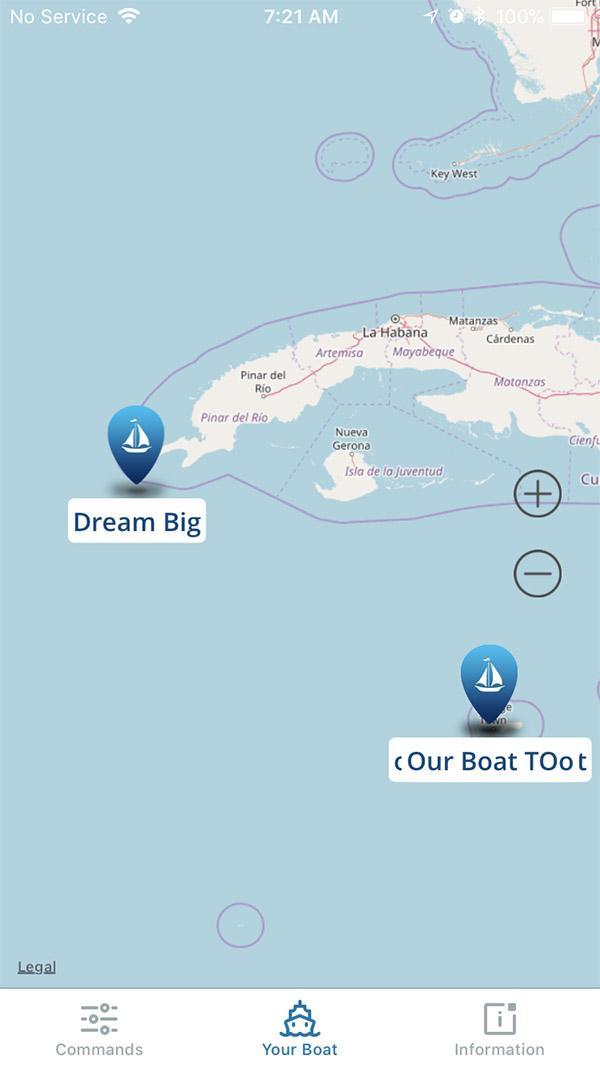 Gary is a PADI Master Instructor and an RYA 200 ton Off Shore. Having worked all over the world as a dive instructor and boat captain. He has spent the last 20 year based in the Cayman Islands. Together with his wife Liz they have built the number one scuba diving operation in the Caribbean.